May 19, 2023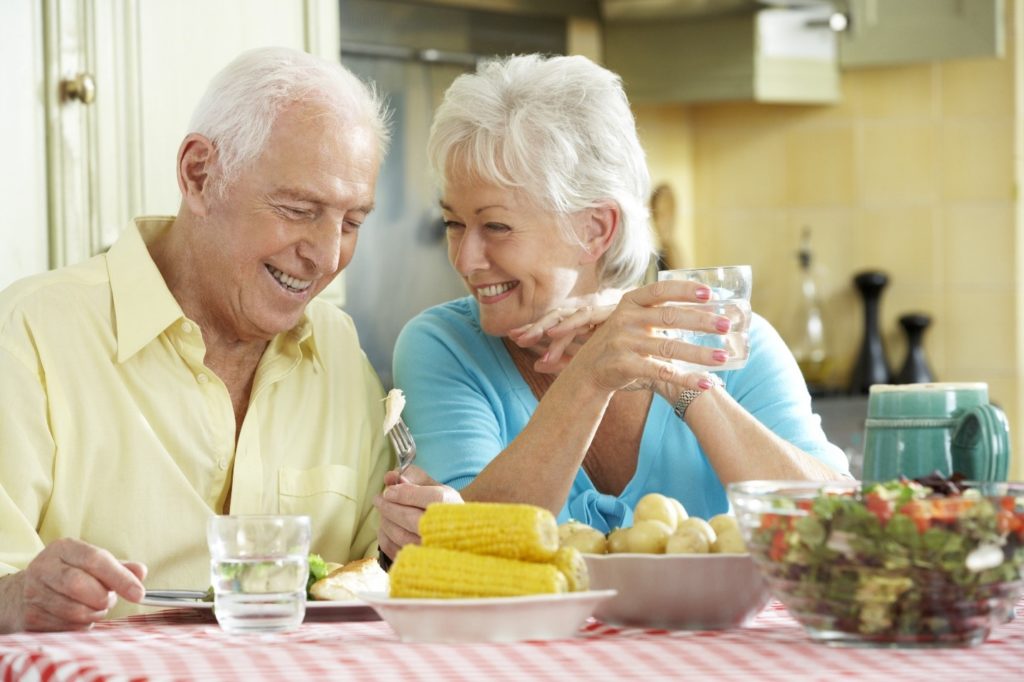 Summertime, sweet summertime—get ready for warmer weather, poolside fun, and plenty of backyard cookouts with family and friends! But before you kick off your summer and begin indulging in many of your favorite foods, you might be concerned about how your new dental implants will affect your diet. Will you still be able to enjoy all your favorites? Keep reading to learn more about how your dental implants influence your summertime diet.
How Do Dental Implants Influence My Diet?
When it comes to replacing missing teeth, dental implants are in a class of their own. Treatment options like dentures simply rest on your teeth, but dental implants are surgically inserted into your jaw, meaning they're staying put! The titanium posts are biocompatible and fuse with your jawbone over the course of a few months through a process called osseointegration.
Once this process is finished and the surgical sites are healed, the foundation is just as sturdy as the roots of your natural teeth! This means your biting force and chewing power are almost completely restored to normal, healthy levels. You also don't have to worry about your teeth slipping around or falling out of your mouth due to motion—including chewing. This means that dental implants can easily replace missing teeth and support your jaw without inhibiting your ability to eat!
What Summer Foods Can I Still Enjoy with Implants?
Dental implants allow you to enjoy many of the classic summertime staples that are popular this time of year:
Steaks, kabobs, and other grilled meats (hot dogs should be avoided, as they're incredibly high in saturated fats that can cause gum inflammation).
Fresh fruits including apples, pears, peaches, berries, and watermelon.
Corn on the cob (be wary of kernels getting stuck in your teeth).
Cucumbers, zucchini, and summer squash.
It's still important to be mindful of items that are high in sugars and syrups. Sweet drinks like sodas and lemonade, as well as treats like popsicles and sno-cones and even things like BBQ sauces can increase the risk of tooth decay if you don't enjoy them moderately.
How Do I Ensure That My Implants Last?
There are many things you can do to ensure that your implants last as long as they're supposed to—which can be decades if you're careful! Keep these things in mind:
Avoid biting into objects that could potentially fracture your implants, including ice cubes, caramel apples, peanut brittle and more. Sticky foods and treats are also potentially problematic.
Brush your implants every day—they're tougher than your natural teeth, but they aren't invincible. Improper care can lead to many health problems.
Visit your dentist regularly for checkups and maintenance.
Your dental implants shouldn't prevent you from enjoying your favorite foods this summer, assuming you take proper care of them. Knowing how they function and influence your mouth will go a long way towards preserving them.
About the Practice
Jacksonville Dental Excellence is proud to provide patients and families in the area with elite dental care under the leadership of Dr. Ryan Johnson and Dr. Richard Stevenson. The practice offers a wide range of services including cosmetic, preventive, and restorative options—they also offer dental implants! If you have any questions about dental implants or would like to schedule an appointment, you can contact the practice online or by phone: (904) 895-4536.
Comments Off

on Enjoy Your Favorite Summertime Foods with Dental Implants