Implant Dentures – Jacksonville, FL
Greater Stability and Functionality for a Healthier Smile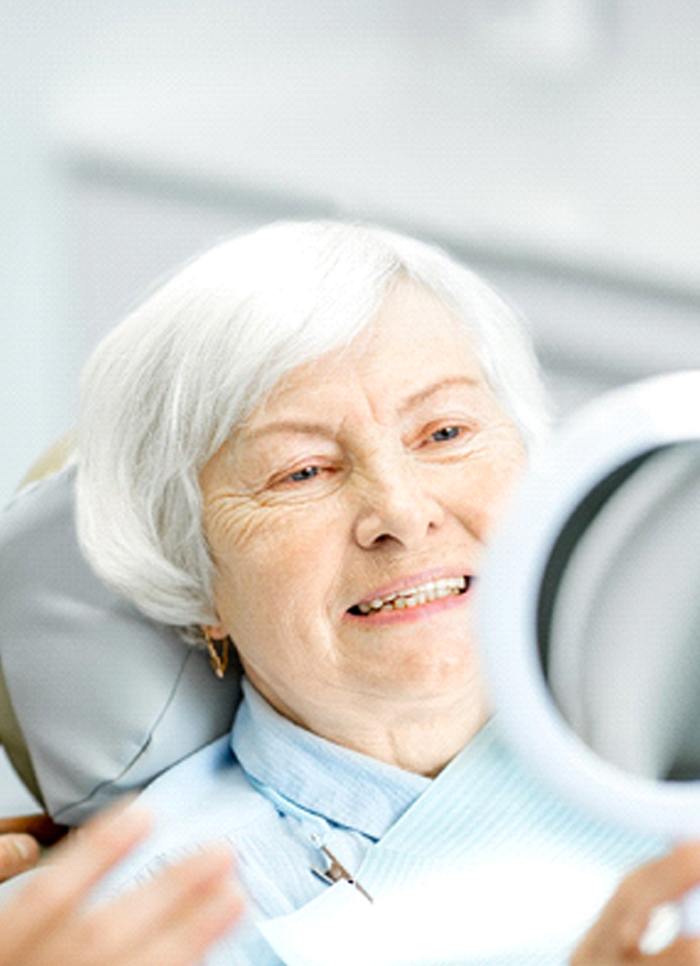 At Jacksonville Dental Excellence, we understand that many of our patients who suffer from tooth loss prefer a solution that offers much more than traditional dentures. Although regular prosthetics are effective at recreating beautiful smiles, they can often leave much to be desired. With implant dentures in Jacksonville, you can enjoy a permanent alternative that allows for greater functionality, improved appearance and oral health, and a smile that can last a lifetime with proper care. If you're ready to embrace a better quality of life, it's time to contact our office to learn more about implant dentures and what they can do for you!
Why Choose Jacksonville Dental Excellence for Implant Dentures?
Start-to-Finish Implant Placement In-House
Advanced Dental Technology for Greater Accuracy and Precision
Dental Insurance Welcome and Financing Available
What Are Implant Dentures?
Unlike traditional dentures that only sit on your gums and often require dental adhesive to remain in place, especially while eating, implant dentures are firmly secured to your jawbone through the process of osseointegration. During recovery, your titanium implant posts will fuse with your bone and tissues to create a solid and firm foundation. Because they mimic the natural tooth structure, your new teeth will look and feel more natural and comfortable, allowing you to eat the foods you love, smile with greater confidence, and enjoy a more youthful look that doesn't fall victim to jawbone deterioration.
Their increasing popularity is evident with the more than 3 million people already living with dental implants as well as the 500,000 that are placed each year. When meeting with a member of our team to find out if you can be a member of this growing number of people, you will learn if you are eligible for treatment and decide which type of denture is right for you:
Fixed/Permanent Implant Dentures
This hybrid prosthetic is permanent affixed to your jawbone. It cannot be removed by anyone other than your implant dentist in Jacksonville. Also, it requires between 4 and 6 dental implants to adequately support it; however, it does allow for an easier way to maintain your smile over time.
Removable Implant Dentures
Also known as an overdenture, this type of prosthetic only requires between 2 and 5 dental implants, which means you may not need as much jawbone to receive this denture. Once put into place using a bar-retained or ball-retained device, you will be able to remove it at night to clean.
The Implant Denture Process
Every patient who receives dental implants in Jacksonville will go through a slightly different experience; however, the process in which they are placed remains the same:
You will meet with a member of our dental team to discuss your eligibility and if you require any preliminary treatments (i.e., bone grafting, periodontal therapy)
Your dental implant surgery will be quite simple; however, you will receive local anesthesia before we begin to make small incisions in your gums to expose your jawbone. Carefully placing and angling each implant into the correct position, we will close the gum tissue and place a protective cap over it.
You will spend the next 3-6 months healing at home, allowing osseointegration to occur.
You will return to our office to receive your metal abutments, which are small connectors that attach to your implant and customized denture.
The final step is to receive your customized denture, which will be secured into place.
Am I a Candidate for Implant Dentures?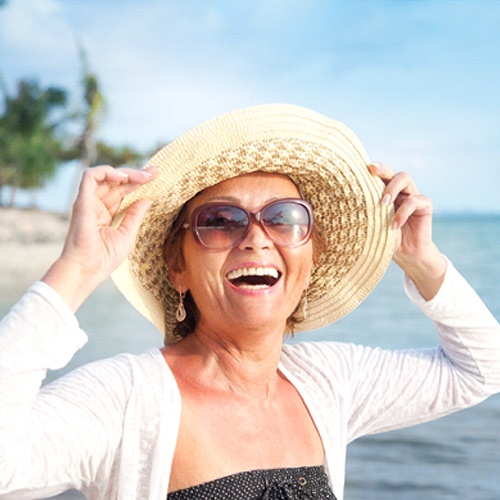 Most adults who experience tooth loss do not believe they could ever be eligible for implant dentures. Why? Because many people feel there is no way they can afford it, or they do not believe they have enough jawbone to allow for adequate support. Do not fall victim to this mindset. Instead, schedule a consultation with us and let our team evaluate your oral cavity and facial structures. Once we have all the information needed, we can determine if you are free to move forward with surgery or if you need preliminary treatments to better prepare you for implants later on.
During your consultation, your implant dentist in Jacksonville will consider the following three factors:
Your oral health and if you need periodontal therapy to address developing gum disease
Your overall health and if you're eligible to successfully undergo minor oral surgery
Your jawbone, which there must be enough of to adequately support your implants and customized restoration
Benefits of Combining Dentures & Dental Implants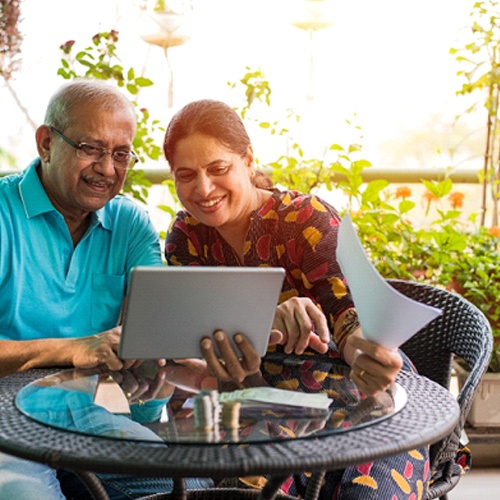 Combining dentures and dental implants have proven to be an extremely successful method of treatment. If you choose implant dentures to replace your missing teeth, you can expect:
Greater functionality while eating your favorite foods as well as the ability to consume a healthier diet to ingest the proper nutrients your body needs to remain healthy
Cost-savings in the future, as you will not need to buy special cleaning solutions, dental adhesives, or schedule regular adjustments or replacements like you would with dentures
A better quality of life that allows for boosted confidence while eating, speaking, and smiling around others
A reduced risk for systemic issues that can often develop as a result of tooth loss (i.e., osteoporosis, diabetes, heart disease, etc.)