Cosmetic Dentistry – Jacksonville, FL
Your Dream Smile Is Closer Than You Think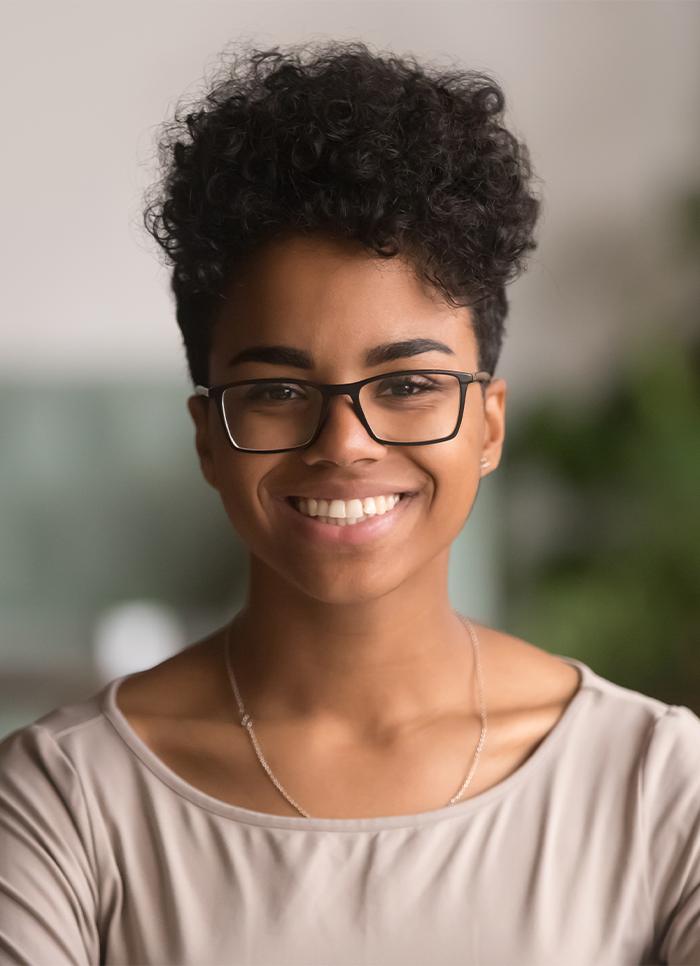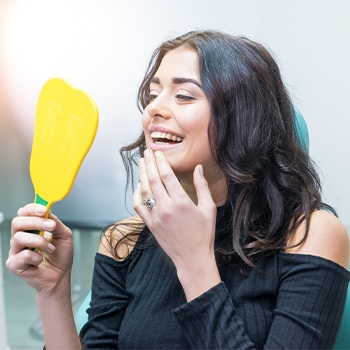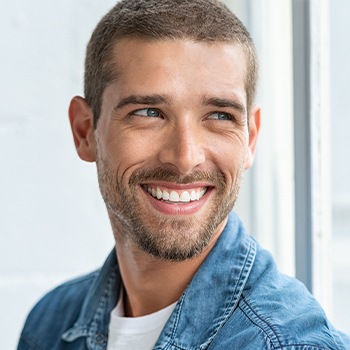 You don't need to be a movie star or chart-topping singer to have the kind of smile that instantly turns heads. With the cosmetic services available at Jacksonville Dental Excellence, we can make any flaws quickly disappear behind a big, bright, and beautiful set of teeth that will grab attention for all the right reasons. The makeover process will be centered on your goals and satisfaction, and to get started, give us a call today to schedule a consultation to discuss options for cosmetic dentistry in Jacksonville, FL.
Why Choose Jacksonville Dental Excellence for Cosmetic Dentistry?
Every Dental Treatment is Fully Tailored for Each Patient
Invisalign: A Discreet & Proven Way to Straighten Your Teeth
Get Professional Whitening Results at Home
Porcelain Veneers
Veneers are thin ceramic shells that are bonded to the front of the teeth to improve their shape, size, color, and spacing all at the same time. They can mask multiple imperfections with a single treatment, and they are always custom-made to guarantee the perfect outcome. You can get a single veneer or an entire set to completely transform your smile in as little as two appointments.
Metal-Free Dental Restorations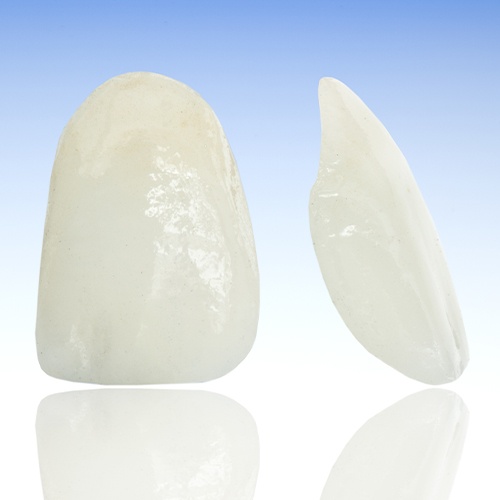 If you need to have a cavity or broken tooth repaired, you shouldn't have to sacrifice your smile's appearance in the process. With our all-ceramic and zirconia crowns, we can give damaged teeth the strength they need while maintaining a lifelike appearance. Plus, our metal-free crowns can also be used to enhance misshapen, undersized, or otherwise imperfect teeth to create a more uniform and attractive smile.
Dental Bonding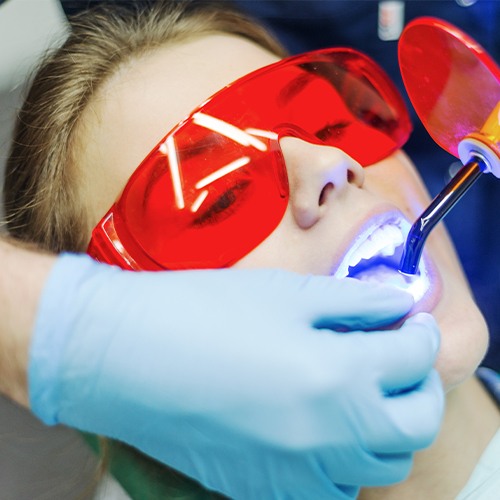 For minor stains, gaps, or cracks, nothing makes them disappear faster than direct bonding. A color-matched composite resin is applied to the tooth, and the dentist literally sculpts it to mask the problem. The resin is then hardened and polished, and that's it! The entire process is extremely comfortable and can take as little as an hour, but the results can easily last for a decade or more.
Invisalign Clear Braces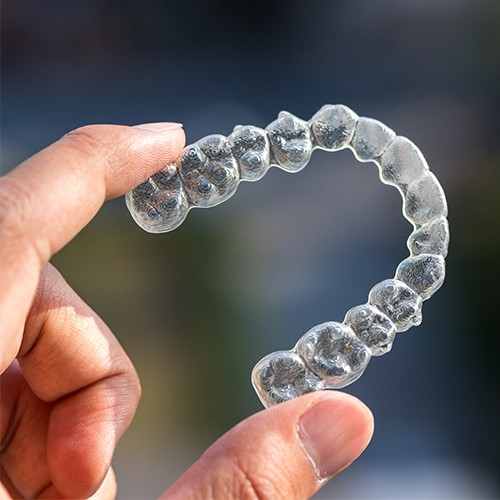 If you're self-conscious about crooked, crowded, or gapped teeth, having them straightened can dramatically improve your appearance and oral health at the same time. And now, you don't have to get metal braces to do it! With Invisalign, virtually-invisible aligners gently guide your teeth toward their ideal positions. This approach is not only more comfortable than braces, but convenient as well, as a patient can simply remove their aligners whenever they need to eat or brush their teeth.
At-Home Teeth Whitening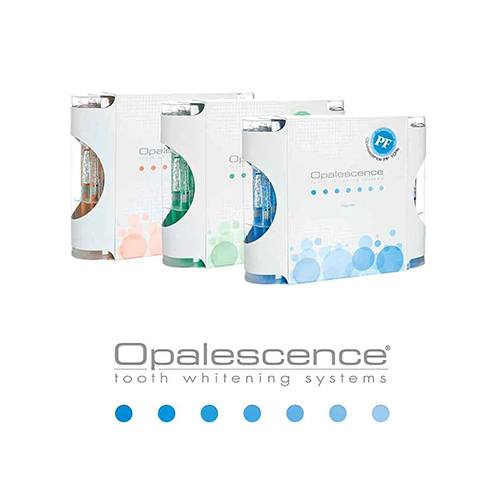 Most take-home teeth whitening products are long on promises but short on results, but with Opalescence, you can get professional results in the comfort of home. We'll provide you with a kit that has customized trays as well as a bleaching gel that is several times stronger than anything you'll find in stores or online. You'll likely notice a difference after your first use, but you'll get the brightest smile after just two weeks.
Understanding the Cost of Cosmetic Dentistry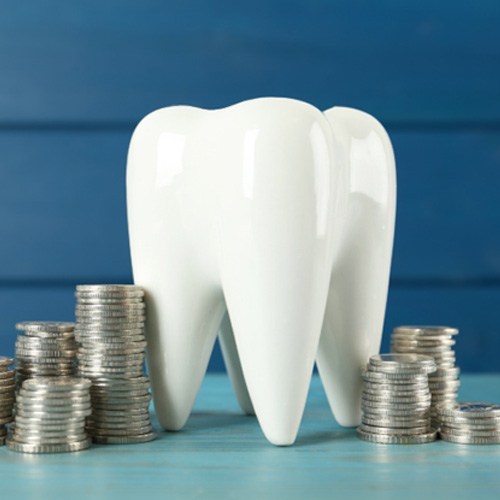 So, you're seriously considering cosmetic dental work? That's terrific news – the field's procedures can make your smile Hollywood-worthy! Still, perhaps you're worried about the cost of cosmetic dentistry. After all, dental insurance usually doesn't cover its services. In truth, however, there's no reason to fear. Our team at Jacksonville Dental Excellence will help you navigate your treatment expenses. Your initial consultation, in particular, will review the available services and your financing options. To learn more, keep reading or call our office .
Which Cosmetic Dental Service is Right for Me?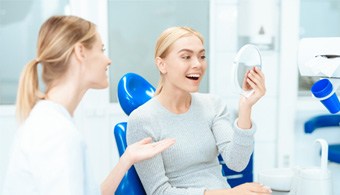 In cosmetic dentistry, a patient often wants one (or more) of three things: whiter teeth, straighter teeth, or differently shaped teeth. The relevant treatments, though, usually have different prices and effects. As such, we'll ensure you get ideal care by explaining our cosmetic services. These include the following:
Dental Bonding – A bonding procedure uses tooth-colored resin to correct minor smile flaws. It's excellent, in fact, at quickly and cheaply hiding small chips or stains. The only downside, though, is that this option's results aren't long-lasting; you'll need a touch-up in just a few years.
Teeth Whitening – Per the name, teeth whitening whitens your smile. It does so with a special gel that removes stains from the enamel. That said, it's moderately priced and only affects tooth color – it won't change tooth position or shape.
Metal-Free Restorations – These all-ceramic and zirconia crowns protect teeth from further decay, all while blending naturally with your smile. Unfortunately, they tend to be pricey.
Porcelain Veneers – Veneers are thin shells placed on the fronts of teeth. Typically made of porcelain, dentists use them to hide various dental imperfections – chips, cracks, stains, etc. This versatility means they improve tooth color, shape, and position, but it also makes them expensive.
Invisalign Clear Braces – Invisalign can subtly and effectively align a crooked smile. Even so, it's a big financial commitment – the alignment process usually costs anywhere from $3,000 to $5,000.
Cosmetic Dentistry Can Be an Investment Worth Making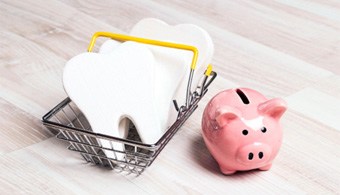 Cosmetic dentistry can indeed get expensive at times. Nonetheless, its procedures represent a great investment that pays off with numerous benefits.
Put simply, cosmetic dental services offer priceless perks. The first is that your newly-transformed smile will likely raise your confidence. This improved attitude may strengthen your relationships with friends, family, and others. Combined with a lovely smile's potential to better your job prospects, treatment will thus boost your overall quality of life.
How to Make Cosmetic Dentistry Affordable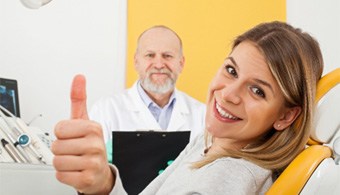 Though cosmetic dentistry normally isn't covered by insurance, other ways exist to make it affordable. Jacksonville Dental Excellence, for instance, offers options like:
Special Offers – As of now, our practice is offering a complimentary smile makeover consultation . With it, you could learn the best way to transform your grin for free!
Flexible Financing – By working with CareCredit , our office allows patients to pay for cosmetic work in low-interest, monthly installments. Using this method, you could cover the cost of a prettier smile gradually.
To know more about financing cosmetic dentistry, book a consultation with us! We at Jacksonville Dental Excellence would love to give you a smile that's pretty and budget-friendly.
Cosmetic Dentistry FAQs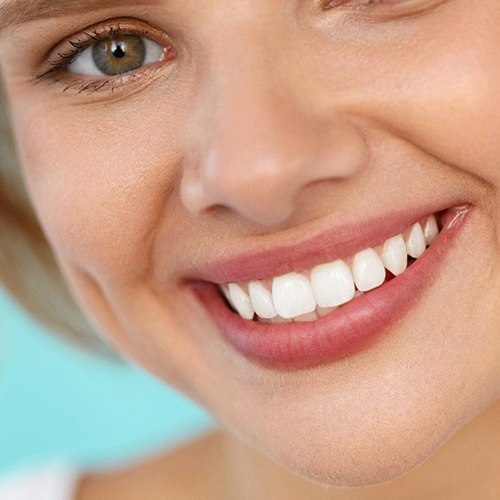 Cosmetic dentistry is an incredibly broad and complex field. This means that there's probably a way to deal with just about any aesthetic issue you could have, but it can also be hard for the average person to navigate everything their dentist has to offer.
If you want to know more, we would love to talk with you extensively about what treatment could be right for you at your consultation. Until we meet in person, here are answers to some common questions you may have about cosmetic dentistry.
Is Cosmetic Dentistry Safe?
For the most part, cosmetic dentistry deals with issues right on the surface of the tooth. That means that the treatments themselves aren't very invasive and are incredibly safe for nearly every patient. So long as you have basically good oral health, you don't really have all that much to worry about.
That said, not every treatment is right for everyone, so we'll take the time to perform a thorough exam before beginning any kind of cosmetic procedure. If you have any cavities or gum disease, we'll probably deal with those issues beforehand to reduce the risk of the treatment.
How Do I Know If I Need Cosmetic Dentistry?
Cosmetic dentistry is incredibly safe, which means that just about anyone who wants it can get it. If you've ever noticed something that has made you insecure about your smile, odds are that you're a good candidate for some kind of cosmetic dental treatment.
In particular, patients with chipped and cracked teeth could be a great candidate for direct bonding, or even veneers if they're looking for a complete makeover. If your teeth are discolored, teeth whitening can be remarkably effective. If you think that you may have an issue you'd like to have dealt with, the best thing to do is to give us a call for a consultation today!
Does Cosmetic Dentistry Hurt?
As with any kind of dental work, patients who are interested in getting cosmetic dentistry may be a little bit concerned about discomfort during or after the procedure.
Thankfully, before any dental treatment that could involve any kind of pain, we'll completely anesthetize your mouth. The fact is that you're unlikely to feel much of anything at all during the procedure.
Really, most cosmetic dental treatments aren't even invasive enough to need anesthetic. Teeth whitening and dental bonding are localized to the surface of the tooth, making them unlikely to cause any kind of discomfort. That said, we'll still be happy to numb your mouth if you request it.
After the treatment is done you may have some mild sensitivity or tenderness for a few days, but this should quickly go away on its own. In the meantime, it can be easily managed with simple ibuprofen.
What's the Difference Between a Crown and a Veneer?
These two treatments are commonly confused and it's easy to see why. Both of them involve using fake teeth to cover your natural ones by adhering them in place.
Crowns are distinguished by the fact that they're caps, covering every surface of the tooth completely. This allows them to be used on teeth that have been damaged pretty severely, making them a powerful restorative treatment as well. In some cases, they may even be covered by insurance.
Veneers, on the other hand, are layered just on the front of the tooth. This means that considerably less enamel has to be removed to place them, making it easier to get many veneers back-to-back. They also can be sculpted into a wider variety of shapes and sizes. However, they can really only be used for cosmetic purposes, so you'll have to pay for them on your own.