Emergency Dentist – Jacksonville, FL
Fast & Professional Care You Can Count On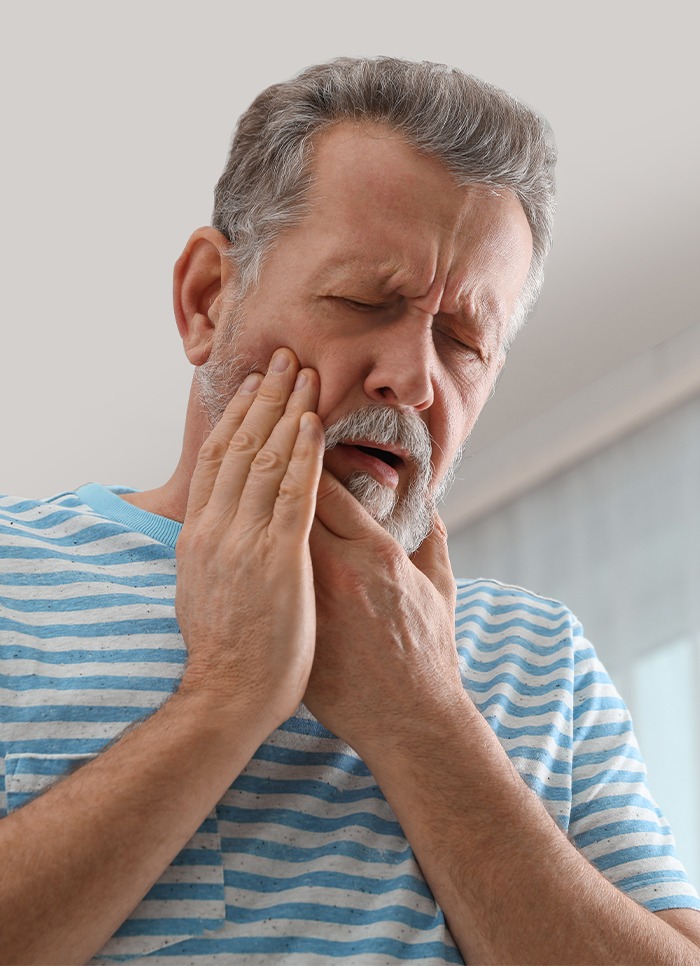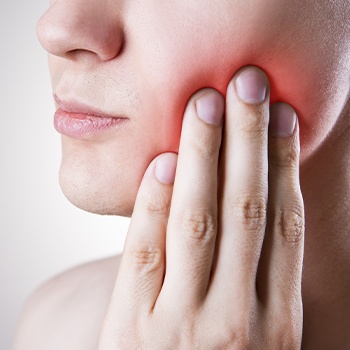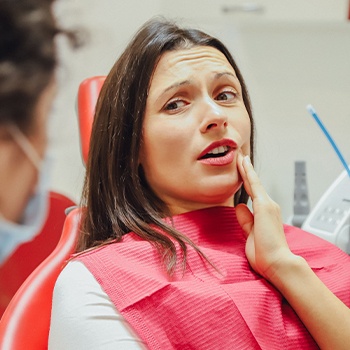 No one likes to think about a dental emergency, but according to research, about 1 in 6 Americans will experience one this year. If you or a loved one suddenly have a painful toothache or sustain a dental injury, don't worry, because the help you need is right around the corner with emergency dentistry in Jacksonville, FL. At Jacksonville Dental Excellence, we do everything we can to see emergency patients immediately, ensuring we can get them out of pain and back to their normal lives without delay. For fast and professional care you can count on, don't hesitate to give us a call!
Why Choose Jacksonville Dental Excellence for Emergency Dental Care?
Same-Day Appointments for Emergency Patients Available
State-of-the-Art Dental Technology for Fast Relief & Comfortable Treatments
Dental Team Led by 2 Highly Experienced & Accomplished Dentists
What to Do in a Dental Emergency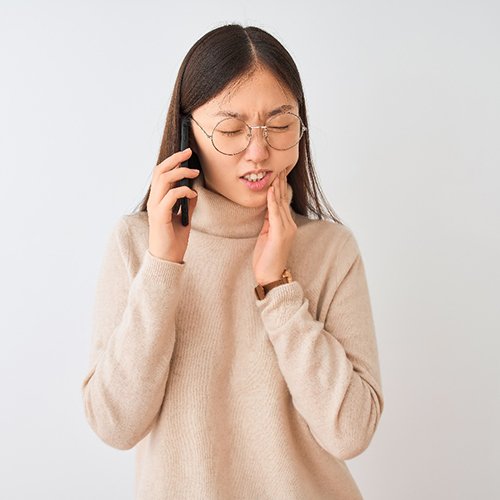 Dental emergencies are, by nature, sudden and alarming. Should you face one, remember to stay calm. You'll need to act quickly and correctly to prevent any further damage to your smile. Here's what you should do in a dental emergency:
Give us a call: Call us right away so we can assess your situation and schedule you a same-day emergency appointment if needed. We'll also provide first-aid instructions for handling your emergency until you can reach our office.
Get an emergency exam: As soon as you arrive, Dr. Johnson will see you right away. They'll examine your mouth to learn more about the source and extent of the problem.
Make a treatment plan: Your Jacksonville emergency dentist will then review their findings with you and together, you'll make a treatment plan for how to proceed.
Get the care you need: Once you've created a treatment plan, we'll get to work right away to eliminate your pain and preserve your teeth. We use the latest dental technology and techniques to ensure whatever treatment you need, whether that's a filling, root canal therapy, or something else entirely, is as pleasant as possible.
The Most Common Dental Emergencies
If you even think that you're dealing with a dental emergency, we encourage you to go ahead and give us a call. This way, you'll have a chance to explain your situation to us, and we can walk you through what to do next, whether this involves applying first-aid or coming to see us. If an urgent appointment is necessary, we'll do everything we can to see you the same day you call us. Below, you'll find some of the most common dental emergencies we treat and how you should handle them until you reach us.
Understanding the Cost of Emergency Dentistry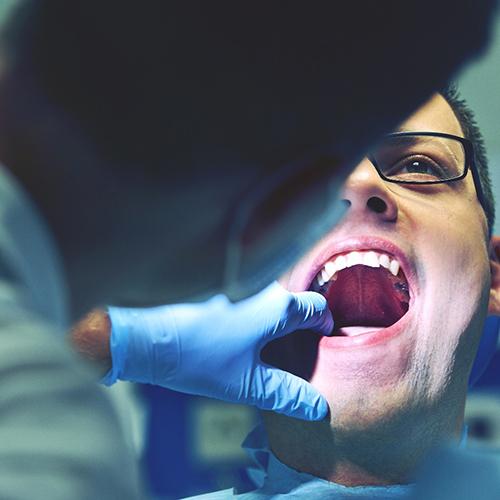 There is no fixed price for emergency dental care because the treatment a patient requires will be based on the type and severity of their injury, meaning that the cost of emergency dentistry in Jacksonville is always different. We'll work to provide temporary relief quickly and then go over a patient's treatment options so they are able to think clearly about what would be best for them. To minimize both the pain and expense of a dental emergency, it is always wise to see us right away so we can address a problem before it becomes more complicated. To better understand the process of determining how much you can expect to pay for emergency treatment, review the information below and contact us with any questions.
Every Dental Emergency is Different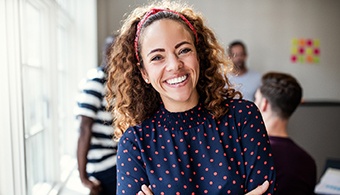 Because no two dental emergencies are the same, it is essential that you visit our emergency dental office in Jacksonville to determine the estimated cost of treatment. Fortunately, these initial visits are quite inexpensive, which can be a relief for many patients. It is this appointment that will allow our team to examine your problem area, suggest various treatment options, and craft a personalized plan that discusses the chosen method of care as well as an estimated price. By identifying the underlying cause of the problem, we will be able to provide you with a clear understanding of how we plan to fix it and how much you can expect to pay out of pocket.
Normally, the types of treatment offered include:
Antibiotics
Root canal therapy
Tooth extraction
Dental crowns
TMJ/TMD therapy
Don't worry, as our team at Jacksonville Dental Excellence will go over your entire treatment plan in detail as well as offer assistance in identifying ways to keep your dental care affordable.
Taking Care of Your Smile Can Save You Money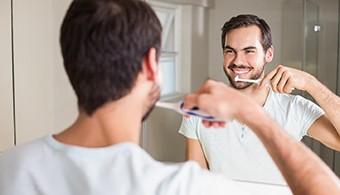 Of course, avoiding dental emergencies altogether is the primary goal. Although some injuries are unavoidable, others like an untreated infection or damage do not have to reach the level of what is considered a "dental emergency." Seeing your emergency dentist in Jacksonville the moment you realize there is a problem is the most effective way to prevent spending thousands of dollars on necessary dental work. The longer you wait to seek professional help, the more time and money you'll be expected to devote if you want to save your smile.
Emergency dentistry can be unnerving, especially if you don't' think you can afford it. The truth, however, is that forgoing help at all will only lead to worsening oral health and costly procedures.
Does Dental Insurance Cover Dental Emergencies?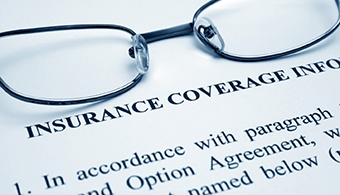 There is a chance that your dental insurance company will cover at least one emergency visit each year. However, the coverage you receive for actual treatment will ultimately be determined on the recommended service, if you've met your deductible, and how much of your annual maximum you've used. Most restorative care is covered between 50-80%. If you need help to navigate this process, our team can easily work on your behalf to get you the maximum benefits, so you pay less out of pocket for the services you receive.
Other Options for Making Dental Emergencies Affordable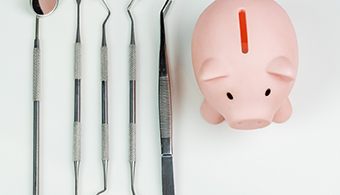 To keep your emergency dental treatment affordable, Jacksonville Dental Excellence is also pleased to provide financing options for individuals who cannot afford to pay for treatment all at once. With low or zero interest financing, you can sign up for a plan that is 6 months or even 36 months depending on your needs. With credit approval, you can avoid hidden fees and prepayment penalties and instead, focus more on improving your smile and less on how you plan to pay for it.
Keys to Preventing Dental Emergencies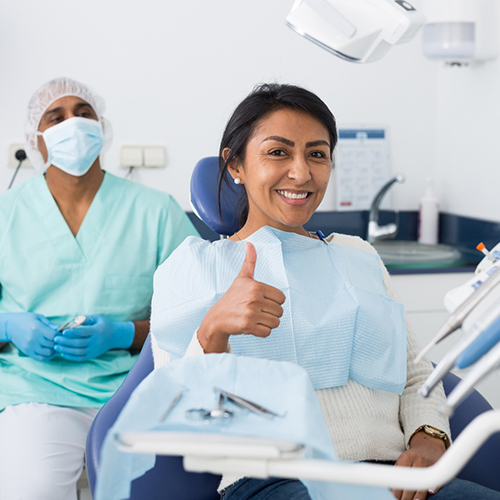 While it is true that not all dental accidents can be avoided, there are things you can do to prevent dental emergencies in Jacksonville. Dr. Johnson at Jacksonville Dental Excellence want you to know he is available should a problem arise but to minimize the potential need for an emergency visit, he has compiled some special tips to lower your risk for dental injury and keeping your teeth and gums healthy and damage-free. Read through the recommendations below and contact us with any questions.
Keep Your Regular Dental Appointments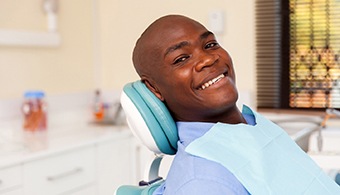 It is advised that you see our dental team every six months for regular checkups and cleanings. It is these visits that can better protect your smile from infection, tooth decay, cavities, and gum disease. Not to mention, you will do yourself a favor by keeping these appointments, as they're also a way for our doctors to quickly check for signs of oral cancer. Also, the removal of plaque and tartar build-up around your teeth and gums will help to lower your risk for gum disease.
Stick to An Oral Hygiene Routine at Home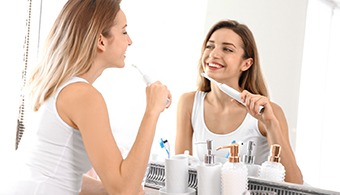 Just as important as regular checkups and cleanings are practicing proper at-home oral health habits. Brushing your teeth twice a day for two minutes, using fluoride toothpaste, flossing at least once a day, and rinsing with an antimicrobial mouthwash is essential to potentially avoiding serious cavities and decay over time.
Eat Healthy Foods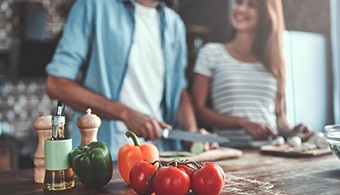 Unlike sugars and starches that are known to cause dental caries and wreak havoc on your smile (and breath), leafy greens, lean proteins, fruits, vegetables, and low-fat dairy are great alternatives. Not only will they help to strengthen tooth enamel but also ensure optimal gum health. By making the switch today, you can reduce the likelihood that you will suffer a serious toothache or infection, which are commonly caused by an overconsumption of foods that contain lots of sugar and starch.
Wear a Mouthguard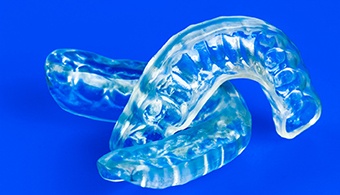 If you are an avid sports player, you know how important it is to have the right gear and equipment to stay safe on the field, court, or track. But if your duffle bad is missing a customized mouthguard, it's time to have one made for you. Otherwise, you may be visiting the emergency dental office in Jacksonville quite often. These custom-made oral devices help to absorb much of the force that can occur while playing sports. They also spread out the effects of a hard-hitting tackle or fly ball should it impact your face or mouth.
Use Tools to Open Packages, Not Your Teeth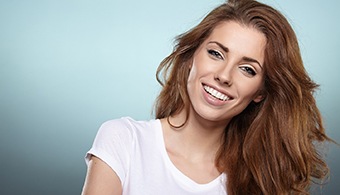 While it might seem easier and less time-consuming to just open a package or container with your teeth, the truth is that your tooth enamel is not designed to withstand that type of pressure. Yes, it is strong but not indestructible. As a result, you can accidentally chip or crack a tooth, causing you to need immediate treatment to prevent worsening problems. Instead of letting your teeth do the work, find the right tool for the job like scissors, pliers, or another appropriate device.