Affordable Dental Implants – Jacksonville, FL
Rebuild Your Smile For Life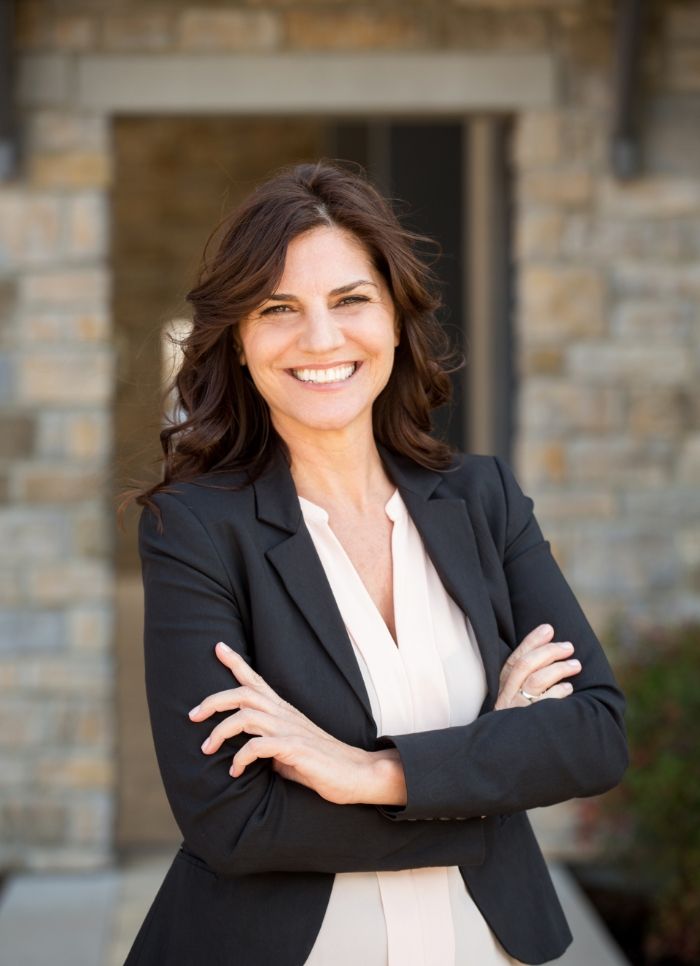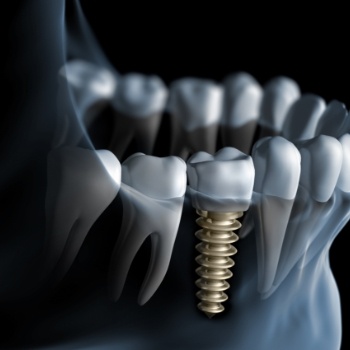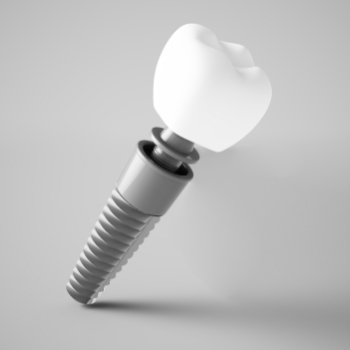 While traditional bridges and dentures only replace the visible portion of missing teeth, dental implants go a step beyond and bring back the root structure below the gum line as well. This results in prosthetic teeth that have the same appearance, strength, and durability as real ones, helping patients feel like they've gotten their natural teeth back. Our dentists have extensive experience replacing any number of teeth with dental implants in our Jacksonville, FL dental office, and you can start your journey toward your new smile by giving us a call today.
Why Choose Jacksonville Dental Excellence for Dental Implants?
Dental Implants Placed & Restored Under One Roof
Extremely Accurate Dental Treatment Planning with 3D Cone Beam Scanner
100% Custom Designed Dental Restorations for Each Patient
What are Dental Implants?
A dental implant is a small titanium post that is placed directly into the jawbone in the space left by a tooth. There, it undergoes a process called osseointegration, in which the surrounding bone actually bonds to the new root. Once this is complete, the implant can be topped with a custom-made crown, bridge, or denture to restore the upper portion of the tooth/teeth.
The 4 Step Dental Implant Process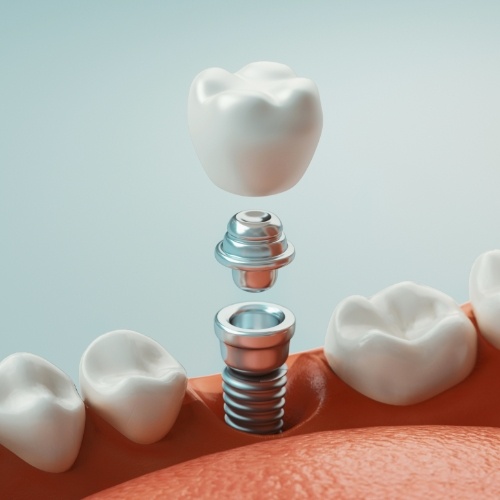 Dental implant treatment is a timely process that requires much patience on your part. While it does take more time to complete this type of treatment than dental bridges or dentures, the results and benefits you'll achieve are far greater and worth the investment. At Jacksonville Dental Excellence, we are pleased to perform the entire procedure, start-to-finish, in one convenient location. This means you will not need a referral to see an outside specialist. Instead, you can undergo your initial consultation, dental implant surgery, abutment placement, and implant restoration retrieval all under one roof.
Initial Dental Implant Consultation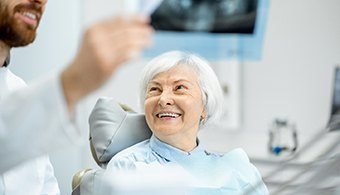 Dental Implant Surgery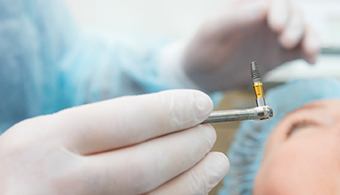 Dental Implant Osseointegration/Abutment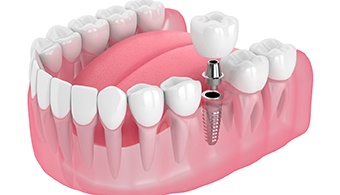 Delivery of Dental Implant Restorations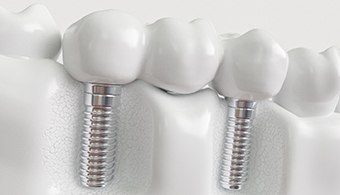 Benefits of Dental Implants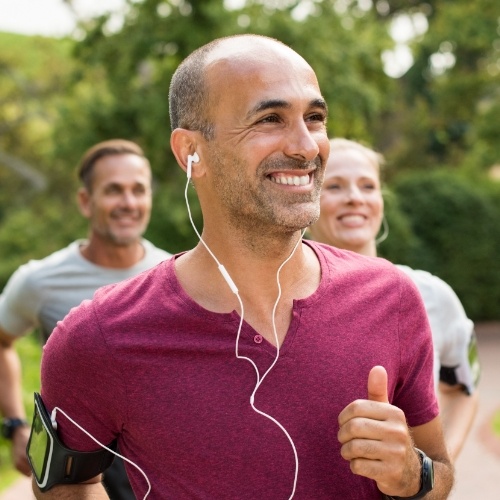 It's no surprise that the benefits of dental implants in Jacksonville far outweigh those of dentures and dental bridges. Between their longevity, functionality, natural appearance, and jawbone preservation, they are considered the gold standard for tooth replacement. At Jacksonville Dental Excellence, our team is here to make sure you are ready for the advantages that come with dental implants. In fact, we want you to be one of the millions of Americans who are already living with and loving their permanent prosthetics. Review the benefits below and feel free to contact our office with any additional questions.
Day-to-Day Benefits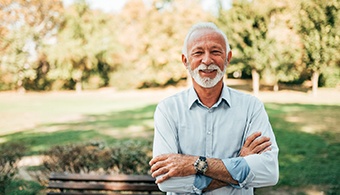 Stability: Just like your natural teeth, dental implants are firmly rooted within the bone, meaning they won't slip or slide around as you talk or eat. This allows you to eat the foods you love without worrying about potential embarrassment, especially around others.
Natural Look and Feel: You don't need to worry about others noticing a difference between your real and artificial teeth because implants and customized restorations are designed to blend in, creating a seamless look and feel.
Easy Maintenance: To keep dental implants in Jacksonville looking and functioning like new, all a patient has to do is brush, floss, and receive regular checkups.
Improved Lifestyle: Denture-wearers often complain about being unable to attend social events because they feel embarrassed by their smile. With dental implants, you can freely surround yourself with family, friends, and colleagues, exuding greater confidence than before.
Health Benefits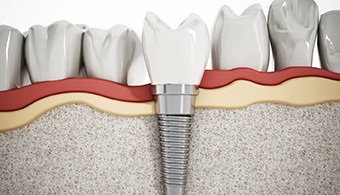 Healthy Teeth Remain Untouched: Instead of altering your healthy teeth for a dental bridge, dental implants are placed into the vacated socket. This means, your healthy teeth remain untouched.
Jaw Preservation: Bone loss in the jaw is a serious long-term problem after tooth loss, but implants stimulate the bone from within to keep it healthy and strong.
No Dental Drift: Tooth loss can cause natural, healthy teeth to shift out of alignment in an attempt to close the gap. However, once an implant dentist in Jacksonville surgically places your implants, you'll no longer need to worry about this problem.
Better Overall Health: Dental implants allow you to avoid many of the most common systemic issues that can occur because of tooth loss. They also help to keep more money in your pocket, as you won't need to pay for treatment for those same systemic problems.
Long-Term Benefits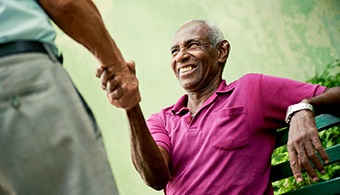 High Success Rate: Dental implants are known to have a high success rate of around 95% when initially placed. If properly maintained after 10 years, their rate remains 90-95%.
Elite Durability: A regular dental bridge or denture may last 7-10 years on average, but dental implants have an impressive 30+ year lifespan. Some cases even show dental implants lasting an entire lifetime!
Cost-Effective: While it may seem hard to believe because of their high upfront cost, dental implants are actually more cost-effective in the long run. Not only do you not have to buy dental adhesives, but you'll save money on how you maintain your smile as well as not having to see your dentist for adjustments or replacements every few years.
Who Dental Implants Can Help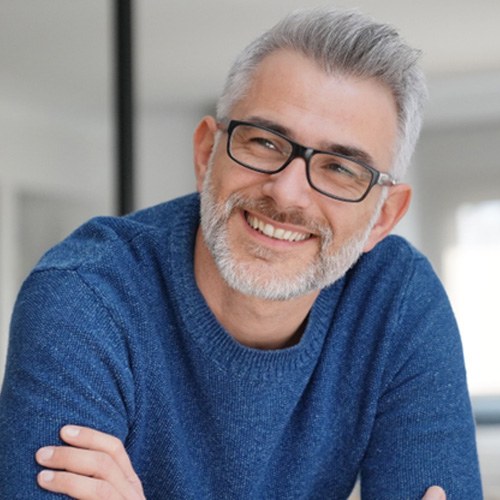 Dental implants can be used to replace almost any number of teeth efficiently and effectively. Almost any adult with a healthy mouth can use them to restore the strength and appearance of their smile. To confirm that you're a candidate for dental implants, please schedule a consultation with us. Once we're more familiar with your situation, we can put together a personalized treatment plan to meet your specific needs so that you can take full advantage of our dental implant services.
Who Is a Good Candidate for Dental Implants?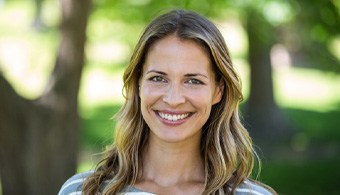 Adults with missing teeth need to meet three basic criteria in order to be considered for implant surgery:
They need to be in good enough health overall that they can safely undergo a minor surgical procedure.
They need to have a mouth free of preexisting issues like cavities and gum disease. Any such problems will need to be treated before beginning the implant process.
They need to have a jawbone that's strong enough to support the implant posts. Bone grafting may be required if your jaw currently lacks bone density.
Missing One Tooth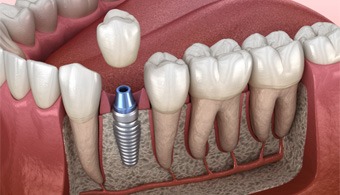 A single dental implant can serve as a firm base for a dental crown in order to replace one missing tooth. Compared to a traditional dental bridge, a dental implant will last much longer, and it can be placed without making any permanent changes to your remaining natural teeth. Implant crowns look and feel very natural; this is due to the way the crown is customized to match your other teeth as well as the way that your implant post integrates with your jawbone and essentially becomes part of your mouth.
Missing Multiple Teeth
When three or more teeth in a row are missing, you can have them all replaced at once with an implant bridge. This involves taking a customized bridge and attaching it to two implant posts inserted into your jaw. By filling in the gap this way, we can prevent your other teeth from drifting out of place, and we can ensure that your new teeth stay anchored in your mouth at all times. Partial dentures can also be attached to dental implants if you have gaps in different parts of the mouth that need to be filled. The number of implants needed will depend on which teeth were lost.
Missing All Teeth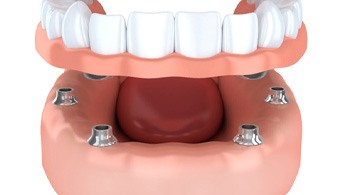 Have you lost all of your teeth in your upper or lower arch? We can replace them all simultaneously with a full denture and about 4 to 6 implant posts. Implant dentures are much more stable and natural feeling than traditional dentures, allowing you to eat, speak, or smile confidently in any situation. We'll aim to use the fewest number of dental implants possible for the procedure, although the exact number will vary depending on the state of your mouth. Remember that implant dentures can be fixed or removable depending on your preference.
Understanding the Cost of Affordable Dental Implants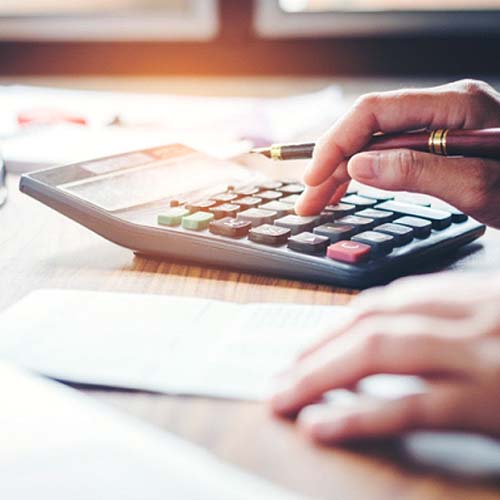 In order to deliver the best possible results, the dental implant procedure is always personalized for each patient, meaning the cost is always different. The consultation , surgery, and restoration all incur their own cost, as well as other services like X-rays, sedation, and extractions needed before the implant process can begin. We will discuss all of these details at your initial consultation and also go over ways we can make your new smile easily affordable.
Primary Treatments & Surgery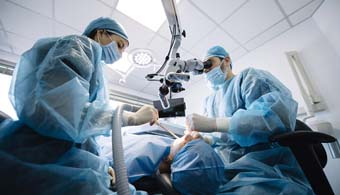 Many patients require preparatory treatments before they're eligible for implant placement surgery. These incur a separate cost in addition to the rest of the treatment and can include bone grafting, a sinus lift, gum disease therapy, or other restorative or surgical procedures. We'll let you know whether this is necessary for your unique situation during your initial consultation.
Materials & Parts of Your Dental Implants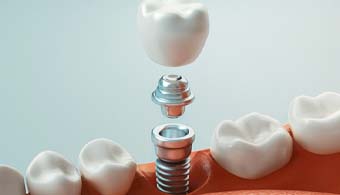 There are different materials and parts that will make up your dental implants, each with different costs, that we'll break down for you during your consultation. Some overall factors that would impact the price of your procedure would include:
The number of dental implants that you'll need to restore your smile.
The brand of materials that will be used.
The type of material used to craft the restoration.
The type of restoration needed. Typically crowns and bridges are less expensive than dentures.
A Long-Term Investment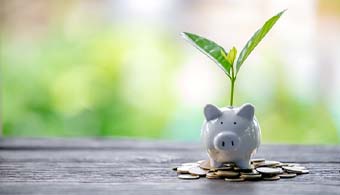 The one thing about dental implants in Jacksonville that some people don't consider is that they're an amazing long-term investment. Unlike traditional dentures, bridges, or crowns that only last around seven years on average, implant-retained restorations can continue serving your smile for up to 35 years with the proper maintenance, making their higher up-front price tag well worthwhile. This means fewer visits to the implant dentist in Jacksonville over the years, less prosthetic repairs, and more time enjoying your new smile.
Does Dental Insurance Cover Dental Implants?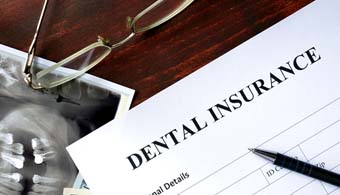 While some dental insurance companies may cover a portion of the cost of your treatment, it's rarely if ever the case that they foot the entire bill, because many companies still dub this treatment as "cosmetic." Our team at Jacksonville Dental Excellence is not in-network with any plans, but we are happy to file claims as a courtesy for our patients to help maximize their benefits.
Making Dental Implants Affordable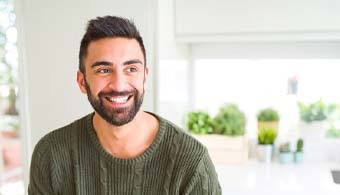 In addition to filing dental insurance claims for our patients, we also offer additional financing through CareCredit. All you need to do to learn whether you qualify for a flexible six or 12-month payment plan is apply on their website. Our team is happy to assist you if you need it!
Dental Implant Technology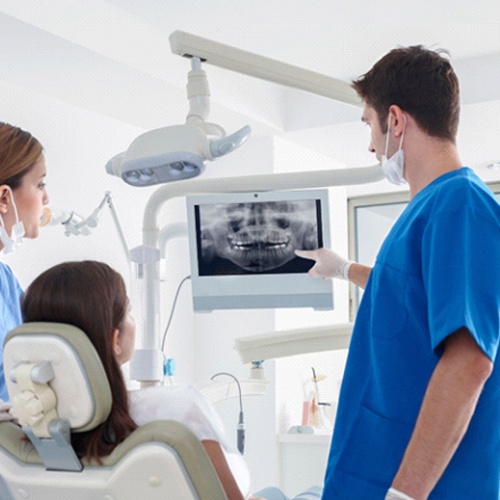 As a procedure, dental implant placement has an impressively high success rate. While that's due in part to our dentists' expertise, the advanced technology we use also plays a key role. With our innovative instruments, we're able to make your treatment as comfortable and safe as possible while minimizing any surprises. To learn a little bit about the dental implant technology in Jacksonville that will make your replacement teeth so successful, keep reading below.
3D Cone Beam Imaging/3D CT Scanning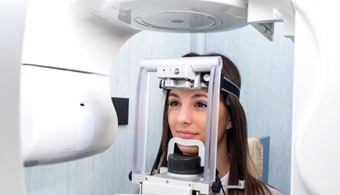 Digital X-rays are usually more than enough for routine dental exams and diagnoses, but they don't provide nearly enough data for complex procedures like dental implant placement. That's where our CT/ cone beam scanner comes into play.
This device rotates around your head, taking dozens of photos from various angles and locations in the process. In the end, your implant dentist in Jacksonville will have a high-definition, three-dimensional model of your mouth, jaw, and other facial structures. Unlike with traditional X-rays, a cone beam scan allows us to view the locations of your bones as well as your nerves and connective tissues. This helps us position the implants with extreme precision and avoid damaging any of your delicate oral anatomy.
Guided Dental Implant Surgery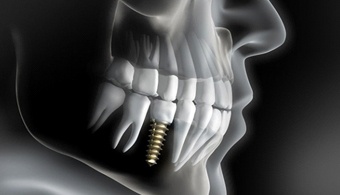 Some dentists use a "freehand" technique when surgically placing dental implants, which essentially means that they take an educated guess as to where exactly to insert the posts. This method is fairly straightforward and can be quite successful in minor cases (such as when a single implant is being placed). However, when a patient is receiving multiple implants at once, guided dental implant surgery is typically the preferred approach.
Our team will use computer-generated surgical guides that help us pinpoint the precise location, angle, and depth at which we should position your dental implants in your jawbone. As a result, the risk of post-op complications and human error is dramatically reduced with guided surgery compared to freehand surgery.
Antibacterial Coating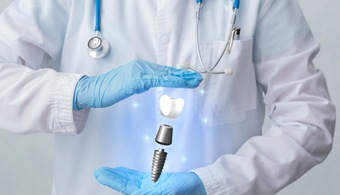 As an extra precaution, we coat our dental implants in Jacksonville with a special antibacterial substance. One of the most common reasons why a dental implant may fail is a gum infection called peri-implantitis, which occurs when bacteria build up and attack the tissues holding the implant in place. Diligent oral hygiene can usually keep peri-implantitis at bay, but an antibacterial coating can give you some additional peace of mind.
Digital Impression System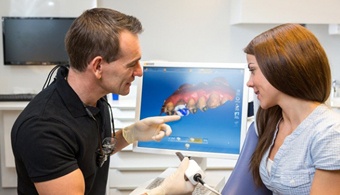 To create the dental crown, bridge, or denture that goes on top of your implants, we'll need to take impressions of your mouth. Traditionally, dental impressions involved having patients bite down on a chunk of messy, uncomfortable putty for a minute or so. At Jacksonville Dental Excellence, we use digital impression technology instead. Not only are these scans faster and more comfortable, but they often create more accurate impressions, resulting in restorations that look and feel much more natural.
Maintaining & Caring for Your Dental Implants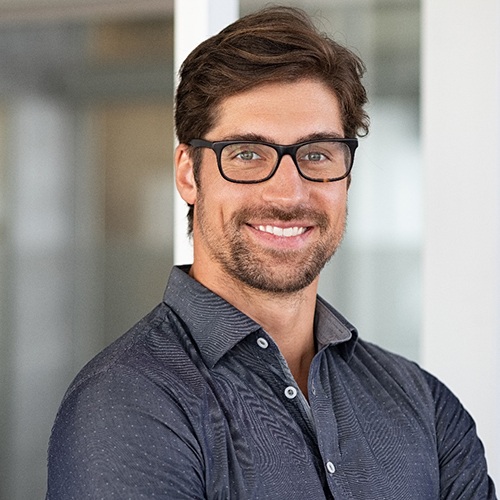 Taking care of dental implants isn't particularly hard. In fact, it's not really all that much different than maintaining your regular smile! This is a major reason why dental implants are often able to last for decades at a time. Of course, if you have any questions about dental implant care in Jacksonville, our team is always ready to help. Below are some of the most important steps you can take to make sure you get the absolute most out of your dental implants.
Make Oral Hygiene a Priority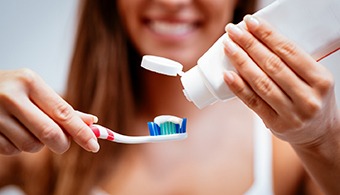 Dental implant posts are unaffected by tooth decay, but the bone and gum tissue around them can still become infected. When bacteria are allowed to attack these tissues for too long, the bond between the posts and your jaw could fail, and your implants could ultimately be lost. To protect your implants, brush daily for two minutes at a time. Introduce flossing into your oral hygiene routine if you haven't already, as harmful bacteria often hide where a toothbrush can't reach them.
Eat a Healthy Diet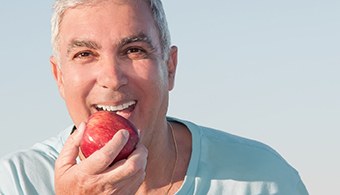 Foods that support healthy gums will also help you protect your dental implants. Make sure you're eating plenty of fresh fruits, vegetables, and dairy products. Try to eat fewer chips and sweets; such foods don't pose a major threat to your implants or your overall health when eaten in moderation, but in excess they can cause serious issues for your dental implants by encouraging the bacteria in your mouth to attack your gums.
Break Bad Habits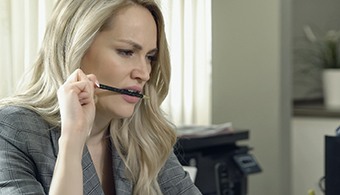 It's all too easy to get into bad habits like biting your nails, using your teeth as tools, or crunching ice. Just as these habits gradually damage your natural teeth, they can also take their toll on dental implants. Breaking these habits could help ensure that you get many additional years of use out of your dental implant posts. If you're having trouble breaking them outright, try replacing them with better habits. For example, sugarless gum can fulfil your need to chew something without doing any damage to your teeth.
Protect Your Dental Implants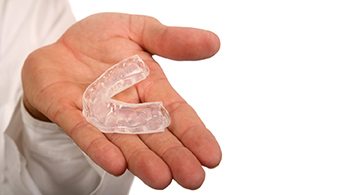 Some people are prone to unconsciously grinding their teeth when stressed. This often happens at night when they have no control over it. We recommend wearing a nightguard so that your dental implants are protected from any nighttime grinding that could damage them. Of course, you also need to protect your new teeth if you participate in any sports that carry a risk of getting hit in the mouth, which is why you should get an athletic mouthguard for such physical activities.
Schedule Regular Dental Checkups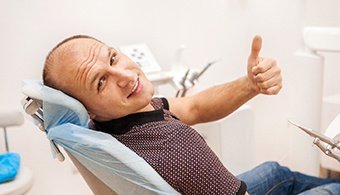 At each checkup, we'll take a close look at your implant posts and customized restorations to see if they're showing any signs of wear and tear. We'll also look for any oral health problems that might be developing without your knowledge. It's easier to treat small issues now than to try and salvage your implant later after major damage has already been done.
Dental Implant FAQs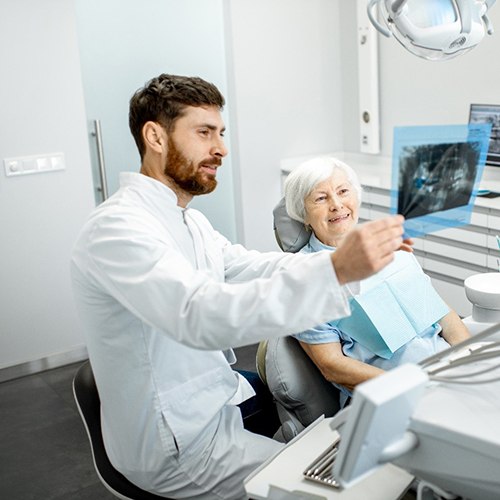 When it comes to dental implants in Jacksonville, there is a lot to know. The timeline for treatment is lengthy, and the steps each patient much take require patience and a commitment to the entire process. At Jacksonville Dental Excellence, we want you to feel confident in your decision to receive dental implants, which is why we've compiled some common questions and answers to help you better understand this method of treatment. As you review the information below, please do not hesitate to contact us with any additional questions you might have. We'll be happy to discuss further during a scheduled appointment.
Does Getting Dental Implants Hurt?
Any type of oral surgery will likely cause some soreness once the anesthesia wears off. If you're concerned about the actual surgical placement, you do not need to worry. Your implant dentist in Jacksonville will administer local anesthesia and dental sedation if necessary. This will numb your mouth and keep you from feeling any pain. Once the procedure is complete, you can expect some soreness; however, you can alleviate your discomfort with an over-the-counter pain reliever and cold compress. If your pain does not lessen after two or three days, be sure to call our office.
What Can Cause Dental Implants to Fail?
Dental implant failure is uncommon, but it's not impossible. If your dental implants should fail, it's likely because of either peri-implantitis or failed osseointegration. Peri-implantitis is a form of gum disease that can develop as a result of poor oral hygiene. Over time, the bone and gum tissue can become damaged, causing your implant to loosen. Failed osseointegration is when the bone and implant do not fuse during the recovery process. This can happen if you do not have adequate jawbone density from the start.
Your dental implants can also fail if you grind your teeth, smoke, take certain medications, or have various health conditions that weaken your immune system (i.e., diabetes, autoimmune disorders, osteoporosis, cancer).
Am I Too Young to Get Dental Implants?
Most dentists will not place dental implants in patients younger than 18. It is best if patients wait until their mid-20s before seeking tooth replacement with these permanent prosthetics simply because the jawbone may not be fully developed until that time. Should dental implants be placed before the jaw is developed, it can cause serious complications.
How Long Does Dental Implant Surgery Take?
Every patient is different, so there is no set time limit for the actual surgical procedure. Much of it depends on how many dental implants you are having put into place. If you are only receiving a single dental implant, you can expect the procedure to take between one to two hours. This includes the time it takes to administer local anesthesia as well as dress you for the surgery itself. Of course, this timeframe will lengthen if you require additional implants. During your consultation, your dentist will go over the expected timeline for surgery, so you are not surprised by the duration.