Preventive Dentistry – Jacksonville, FL
Take Control of Your Oral Health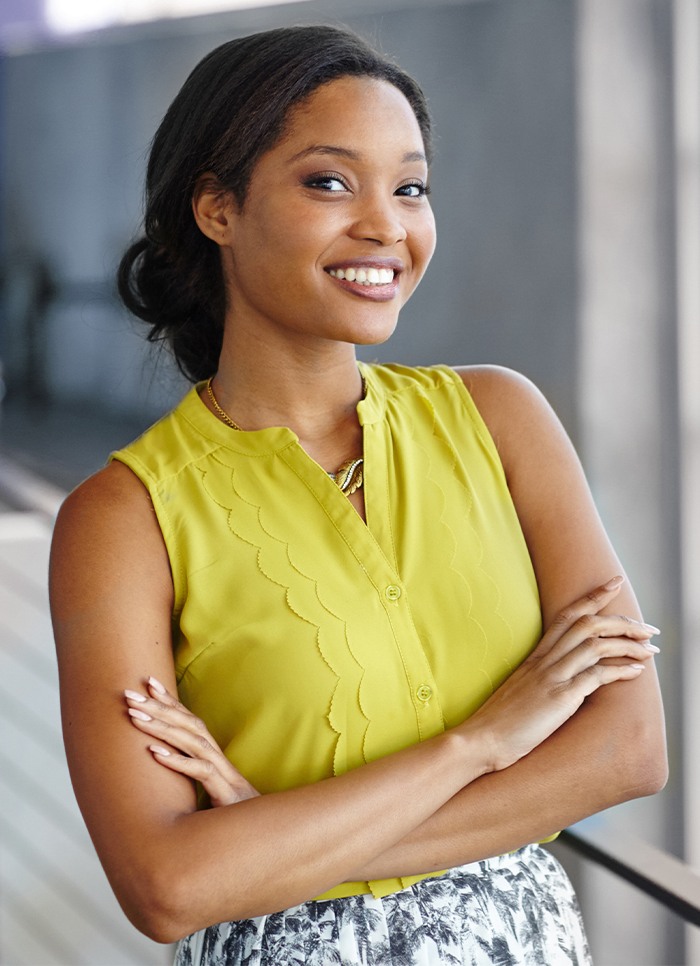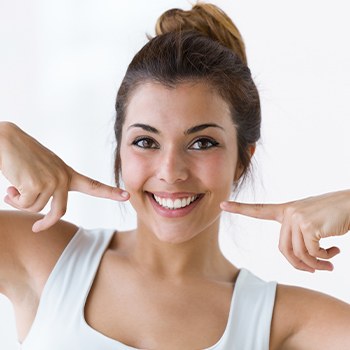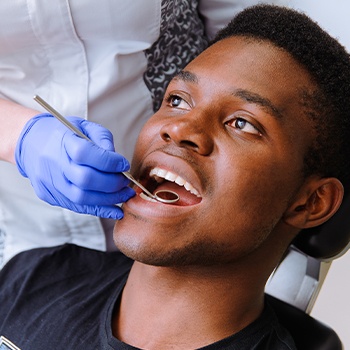 Our preventive services are designed to give each patient exactly what they want: a beautiful, problem-free smile that will last a lifetime. They allow our team to proactively seek out potential issues like cavities and gum disease and treat them before they cause any lasting damage, and in many cases, we can stop something before it even starts. Whether it has been six months or six years since your last dental visit, we can't wait to put you on the path toward decades of gorgeous smiles with preventive dentistry in Jacksonville, FL.
Why Choose Jacksonville Dental Excellence for Preventive Dentistry?
Skillful, Energetic, & Highly-Motivated Dental Team
Dentist Clearly Explains All of Your Treatment Options
Completely Personalized Dental Care for Each Patient
Dental Checkups & Teeth Cleanings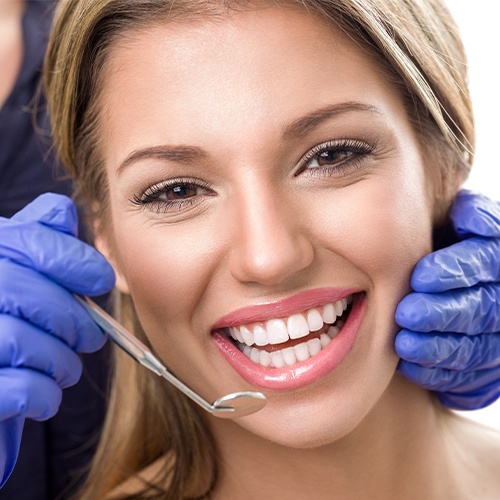 A checkup gives your dentist the chance to examine your teeth, gums, preexisting dental work, bite, and more to make sure that every facet of your oral health is in good shape. If they discover a problem, they can usually address it right away, often before you notice that anything is going on. And, with a professional cleaning, a hygienist will systematically remove all of the cavity-causing buildup in your mouth to leave your teeth sparkling and feeling silky-smooth.
Oral Cancer Screening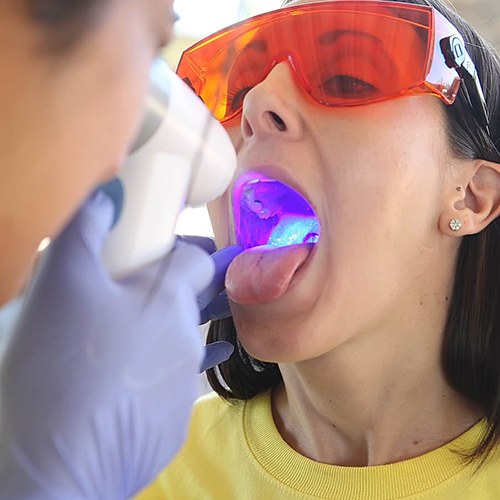 Oral cancer claims at least 10,000 lives in the US alone each year, and a big reason for this is that the disease is easy to miss during its initial stages, meaning it often isn't discovered until it's too late. That's why we perform a thorough oral cancer screening at every visit. We'll look for any questionable growths, sores, or discoloration that could indicate cancer, and if necessary, we can help you get a biopsy and diagnosis without delay, ensuring that treatment can be started immediately (if needed).
Fluoride Treatment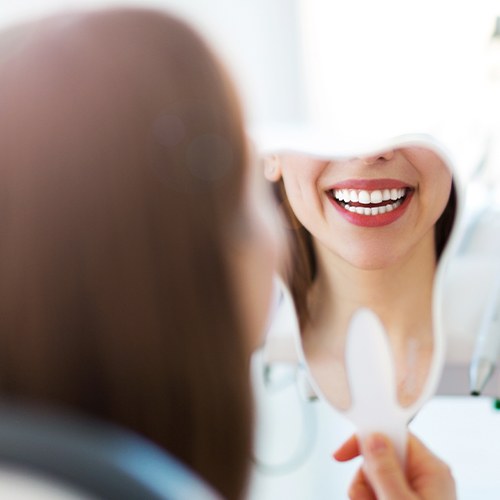 Fluoride is all around us, as you'll find it in most oral healthcare products, and it's usually added to public water sources as well. Most people are exposed to enough fluoride to keep their teeth free of cavities through their diet and oral hygiene routine, but for those who could benefit from more of this helpful mineral, we can apply topical fluoride as part of their checkup and cleaning. It only takes a minute but can provide several months of reliable cavity protection.
Dental Sealants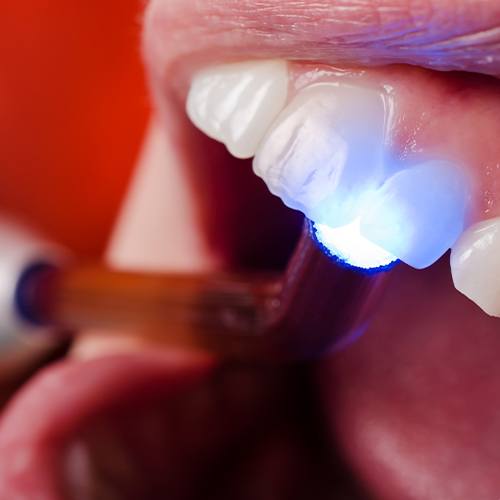 The back teeth, with their wide chewing surfaces and deep grooves, are a common trouble spot for most people, as they tend to accumulate plaque and food particles that can lead to decay. Thankfully, we can prevent this from happening by simply applying a thin, clear layer of dental plastic directly to the enamel. This essentially shields the teeth and stops cavities before they ever begin.
Nightguards for Bruxism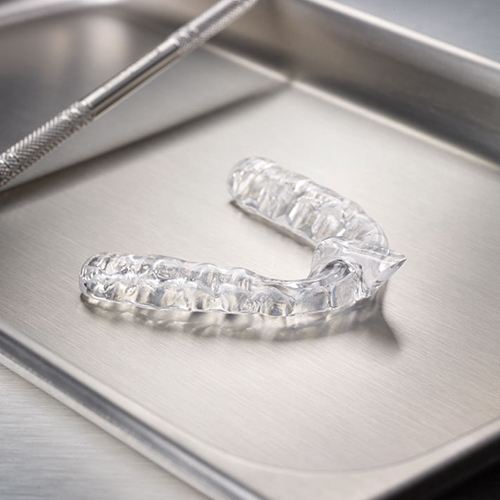 Nighttime jaw clenching and teeth grinding can wear down the teeth, shorten the lifespan of dental restorations, and even cause chronic orofacial pain that seemingly comes out of nowhere. To help patients dealing with this issue rest easier, we can provide a custom-made nightguard. Worn only to bed, this places a soft but sturdy barrier between the rows of teeth so they can't come into contact, keeping them safe and whole while someone sleeps.
Sleep Apnea Treatment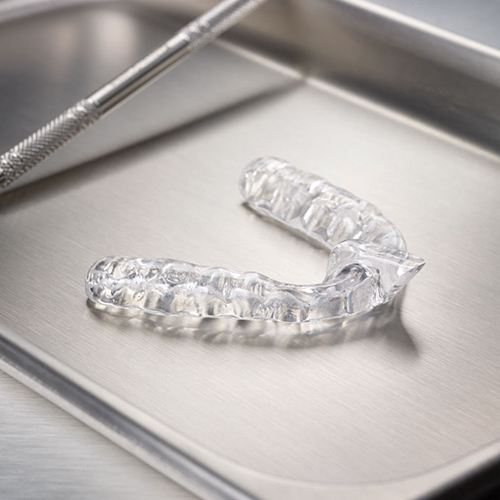 Do you always feel tired throughout the day no matter how much you sleep? Has your partner told you that you snore loudly every single night? These are classic signs of sleep apnea, a serious disorder that affects over 20 million Americans. Our team can help you and your loved ones get the rest you deserve using just a custom-made mouthguard. Worn to bed, it slightly adjusts the lower jaw forward to keep the airway open throughout the night, leading to better sleep, no snoring, and well-rested mornings.