June 30, 2022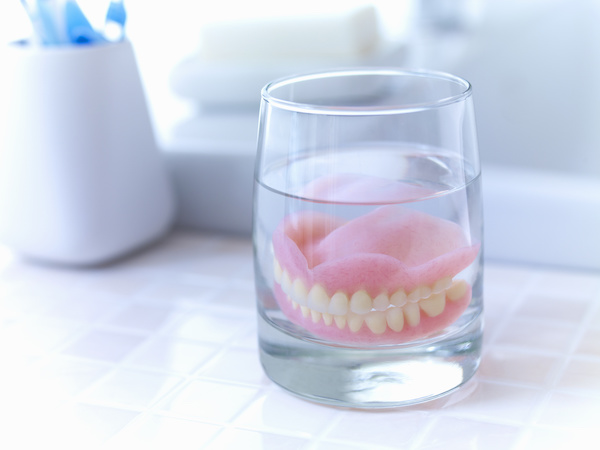 Denture adhesive can really help out in a pinch. Of course, when dentures fit properly, you shouldn't need anything extra to keep them securely in place – but most people will need or want a little added security from time to time. And, when you do, you may have trouble deciding which type of dental adhesive in Jacksonville is right for you. Keep reading for some tips on how to choose, and you will be eating and speaking with full confidence again in no time! 
Why Use Denture Adhesive?
There are several reasons why someone may require a little extra support for their denture. Over time, missing teeth cause the jawbone to shrink, which can result in the denture not fitting as well as it once did. Until you can get your replacement teeth adjusted, a denture adhesive can help with added comfort and stability.
Still other people may just find they like the added security of denture adhesive, even if there are not any issues with fit. And, having a barrier between the gum and the denture can also help seal out food particles for improved oral hygiene.
No matter your reasoning for wanting a denture adhesive, you have options in the one you choose!
Denture Creams, Powders, and Strips, Oh My!
There are three main types of denture adhesive for you to choose from. They include:
Denture cream: This option comes in a tube that makes it easy to apply to the denture before applying it securely to your gum. By adding another layer between the denture and your jaw, it also helps reduce potential gum irritation.
Bonding powder: Simply sprinkle the powder onto the base of the denture and shake off any excess. Then apply it directly to the gum and bite down. Bonding powder can last up to 12 hours to help you eat, speak, and smile with confidence.
Adhesive strips: This option is pre-cut for maximum convenience. Simply peel the strip open, moisten it with water, and apply it to the underside of the denture. In addition to providing a secure, all-day hold, there is no mess with adhesive strips!
Which One Should You Choose?
The best way to decide which option is right for you is to try them all out. It will really depend on your lifestyle and personal preference – people who are on-the-go may prefer adhesive strips, since there is less cleanup required with the pre-cut option. However, each choice offers excellent security and comfort, so you really can't go wrong!
Meet the Dentist
Dr. Ryan Johnson is an exceptional dentist offering premium dental care at Jacksonville Dental Excellence. From general checkups and cleanings to stable tooth replacement with life-like dentures, he and his team truly do it all. To learn more about dentures or to book an appointment, contact the practice via their website or by phone at (904) 895-4536 today.
Comments Off

on How to Know Which Denture Adhesive Is Best for You