May 1, 2023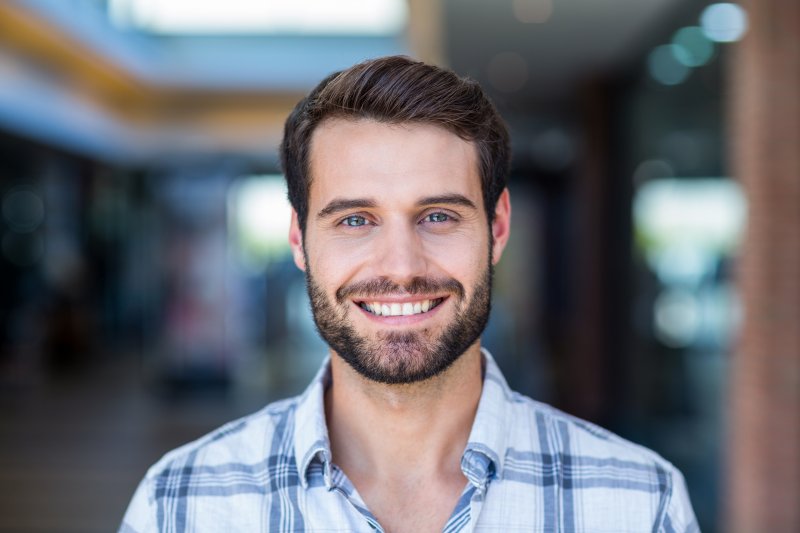 When it comes to filling in gaps in one's smile, dental implants are a popular option. These durable titanium posts are the only tooth replacement option that also replaces the roots. They can last a lifetime with proper care and are preferred by many dentists and patients alike. As beneficial as dental implants are for both your oral health and the appearance of your smile, it's important to understand how much treatment will cost. Read on to learn about three factors that can affect the cost of dental implants.
Factor #1: Where the Implants Are Being Placed
One factor that will impact the cost of dental implants is where they are going to be placed. Teeth in the front of the mouth are usually more expensive to replace than those in other areas because it's more difficult to make them match the angle of your jawline. Additionally, more advanced work may be required in some cases to achieve the desired results, which will hike up the price. You should also take the spacing and placement of your teeth into consideration when estimating the total cost.
Factor #2: How Many Implants You Need
If you only need to replace a single tooth, this is going to cost much less than having to replace an entire row of teeth. For those missing multiple consecutive teeth, a bridge held in place by implants may be the best option. For people who are missing a whole arch of teeth or all of their pearly whites, implant dentures may be the way to go. Either way, your dental insurance should cover a percentage of the treatment cost.
Factor #3: How Healthy Your Mouth Is
Osseointegration is the process by which the dental implants fuse with the bone of your jaw. This takes four to six months to be completed and is what makes dental implants so durable and sturdy. If osseointegration is interrupted, this will likely lead to implant failure. For this reason, oral health issues like cavities, gum disease, and other infections will need to be treated before you move forward with implant placement. The more oral health issues you need to have corrected, the higher the total cost will be.
As you can see, there are several factors that will impact the cost of dental implants. If you're considering having some placed, be sure to make a consultation with your dentist so they can help you learn everything you need to know to make the best decision for your beam!
About the Author
Dr. Ryan Johnson leads the team at Jacksonville Dental Excellence with kindness and compassion that shows in the way they care for their patients. For those who are missing one or more teeth, they offer lifelike, long-lasting dental implants. Dr. Johnson and his team can discuss the cost of dental implants with you beforehand to ensure that it's the right option for you. If you're ready to schedule a consultation with Dr. Johnson, call Jacksonville Dental Excellence's office at (904) 281-2566 or visit their website to get started today.
Comments Off

on 3 Factors That Affect the Cost of Dental Implants